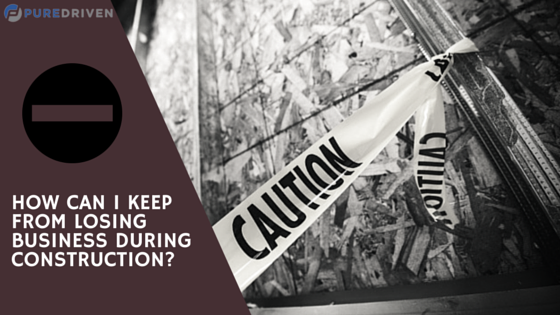 Construction in your area of town is normally bringing good news as well as causing a problem for you at the moment. In the long run, better roads and more opportunities will bring more customers. In the here and now it can be driving them away, however. You are not alone with this problem!
With the new wave of public works projects happening all over the country designed to stimulate the economy, our public officials and local businesses are familiar with the need for construction mitigation.
What is construction mitigation, you may ask: it is the measure cities take to counteract the negative side effects construction has. Public works projects can seriously disrupt your business activities. Construction mitigation/relief is there to help your business through this difficult time .